iBeta Quality Assurance 
Conducts
FIDO Alliance 
Biometric
Component 
Certification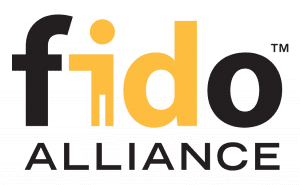 What is FIDO?
The FIDO (Fast IDentity Online) Alliance is an organization that is focused on creating standards for authentication that reduce reliance on passwords. The FIDO Alliance is a benchmark for the development of, use of, and compliance with standards for authentication in an industry that focuses on security.
Why is FIDO important?
Passwords have been around and have been popular for years. Even with many safer options including effective PKI (public key infrastructure) and stronger authentication solutions, there is still pushback to using safer measures. The FIDO Alliance is working hard to change the nature of authentication using open standards to create more secure and simpler solutions for consumers and providers alike.
What types of companies are part of the FIDO alliance?
The FIDO Alliance is a group of over 250 companies including many large companies such as Amazon and Google, who care about providing customers with a secure and customer friendly authentication experience. A list of participating companies can be found here: FIDO Alliance Members. The first step to becoming part of a standardized authentication future is to become FIDO certified.
What type of testing is done under the FIDO program?
FIDO offers three different programs of certification with iBeta specializing in Biometric Component Certification testing. A FIDO certification brings value to organizations and users by showing customers the validity and integrity of their product with how it follows a set of global guidelines. There are also different levels of certification for those looking to further differentiate themselves from the competition, which are shown with certification marks at one to three levels.
How to get certified to the FIDO Biometric Component Program?
The FIDO Biometric Component Certification is used to certify that biometric subcomponents meet globally recognized performance standards for PAD and performance. The FIDO Alliance's Biometric Component Certification Program operates independently of the other certification programs. This means that there are not any special requirements needed to apply for a biometric certification. The application follows a two step process that combines online and offline testing, with a more in-depth explanation available on the FIDO alliance website. https://fidoalliance.org/certification/biometric-component-certification/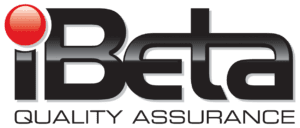 Why get FIDO certified with iBeta?
iBeta is one of the most accredited biometric testing labs in the world and has been conducting biometric testing as an independent 3rd party laboratory since 2012.  In 2018, iBeta became the first FIDO Alliance accredited biometrics test lab in the world and shortly after completed the first ever biometric component certification.  iBeta is also accredited to complete Android and Mastercard biometric certifications as well.
What modalities does iBeta test?
iBeta tests four different biometric systems listed below.




What devices does iBeta test?
iBeta has a wide range of products that it tests, including hundreds of Android and Apple devices, as well as other connected devices. Any product within the criteria that needs testing, iBeta has the resources to acquire and test it.
What are the benefits of testing with iBeta?
Experience
iBeta is the most experienced FIDO lab – having conducted the first FIDO Biometric Component Certification and many others since.
Accreditation
iBeta is NIST/NVLAP accredited to the ISO/IEC: 17025:2017 standard and Biometric Testing.
Independence
iBeta is a 3rd party independent biometric test lab offering unbiased reporting for your potential and existing customers.
Flexibility
iBeta is easy to work with and provides schedule flexibility to ensure that your projects are completed on-time.
Contact us today at +1-303-627-1110 ext. 114 or sales@ibeta.com for more information.